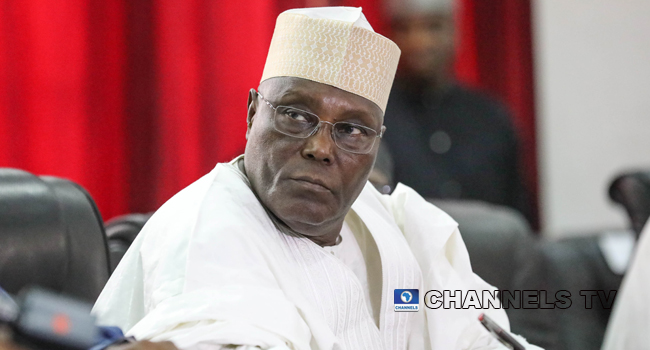 Ragged Vice President Atiku Abubakar has said that except for the COVID-19 pandemic, Nigerians had been severely hit by what he described as a "lazy and uninspiring leadership" from the Federal Govt. 
"As a country, we bear taken our share of the blow that Covid-19 dealt with the globe," the conventional presidential candidate of the Peoples Democratic Birthday party (PDP) in the 2019 elections illustrious.
"And worst tranquil, we suffered a multi-facet downcast on fable of lazy and uninspiring leadership from the government on the centre – most severely."
While describing 2020 as a "dramatic" year, Atiku who was Nigeria's Vice President between 1999 and 2007, admitted that this can address some time for the affect of the pandemic to leave and existence returning to stylish.
READ ALSO: [New Year Message] 2020 Used to be One Of The Most Trying Years For Nigeria – Buhari
The illness, Atiku argued, once but again delivered to the fore, the need for cooperation and the bond of humanity.
"It is cheering that we're entering the New Year with refreshing news of a handful of certified vaccines in opposition to the dreaded Covid-19 virus," he added.
"And better tranquil is news of commencement of vaccination in some formula of the world. I'm expectant that the vaccine(s) would soon be in the market for vaccination in Nigeria. It will probably well in point of fact be hoped that very soon existence would return to stylish."
He lamented that except for the virus, insecurity has develop into a essential threat to Nigeria, asserting that the country can defeat these threats if all americans cooperates and "work collectively irrespective of our intangible variations.
"As Nigerians, we're all conscious of the challenges that bedevil the country. We needn't originate up to enumerate them. But what we must no longer let happen is allowing our weak point to wall our strength."
Atiku, therefore admonished Nigerians to contain the "New Year with brighter hopes of restoration, permit us to achieve so with even a stronger commitment to cohesion, cooperation and mutual esteem. Let us work as one participants, below one God with one country to name home."